Municipal camping (GB)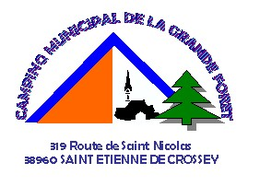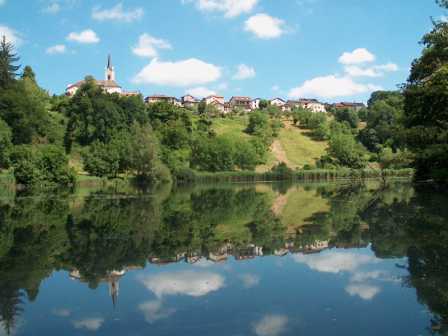 In the National Park Region of the Chartreuse, Dauphine, the heart of the department of Isere lies the small village of Saint Etienne de Crossey. Here there is a municipal camping site that has been re furbished and renovated in 2011.
Saint Etienne-de-Crossey is located 8Km from Voiron, is 30km from Grenoble and 38km from Chambery. It is accessible from junction 10 and 11 of the A48 motorway (Lyon – Grenoble), as well as the north south route from Bourg-en-Bresse.
The camp site office hours are from mid June to mid September between 8:00 to 11:00 and from 18:00 to 20:00.
Mobile phone for the camp site office: +33 (0) 6 74 97 80 95
Arrival between 11:00 and 18:00 Access is still possible but the office will be closed from 17:00 each day.
Access for vehicles is not allowed between 22:00 and 06:00 out of respect for the other campers but there is a free parking area outside the camp site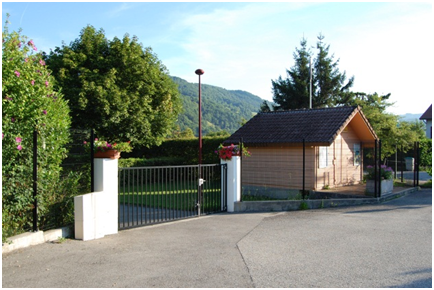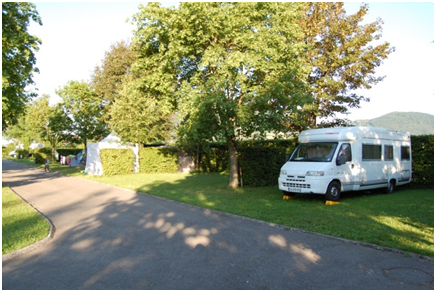 This includes a new shower and toilet block with disabled access, reception office, communal hall and caravan and camper van service points.
There are 20 large shady spaces that can be used for caravans, camper vans and tents, each space has a 220V AC power sockets.
The camp site itself is situated in the centre of the village right next to a sports complex. There is a wide range of activities such as football, handball and basket ball as well as a skate part, tennis courts and our world famous 'petanque'. The tennis courts are free to all our campers! Within 300 meters is a young children's play area in the garden of Mayors house.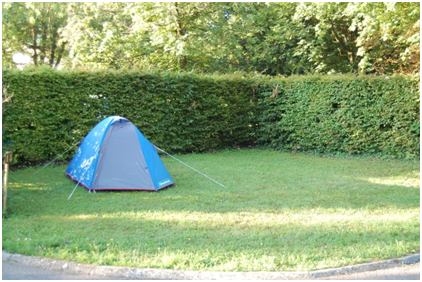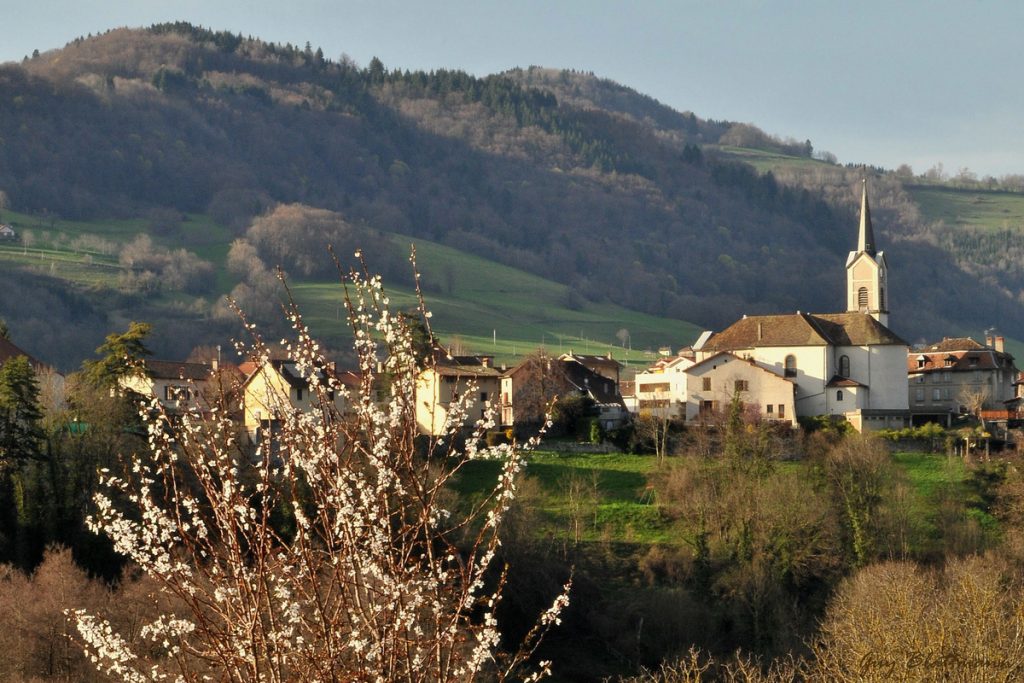 This is an ideal location for all those who love outdoor pursuits, walking, climbing, cycling both mountain and simple, Chartreuse has it all!
Services and amenities in the area (within 500m)
Restaurants
Take away pizza van
Boucherie- charcuterie
Mini supermarket
Florist
Tobacconist and newsagent
Hair dresser and beauticians
Car repairers
Post office
Cash machine
And a market, of local produce, every Thursday afternoons in front of the Mayors house
Health facilities more than 500m
Health centre (Doctor, dentist, physio )
Therapeutic services- massages
Chemist
Discover what to do when you are her
How to find us ?
Camping municipal de la grande forêt / Route de Saint Nicolas / 38960 Saint Etienne de Crossey :
http://www.google map
Coordinates GPS
Latitude (Décimal) : 45.38051677700547
Longitude (Décimal) : 5.641173084191905
Latitude (Sexagésimal) : N 45° 22' 49.8606'' (+45° 22' 49.8606'')
Longitude (Sexagésimal) : E 5° 38' 28.2228'' (+5° 38' 28.2228'')
Pour tout renseignement veuillez contacter le : 06 74 97 80 95 ou mairie2@crossey.org
Tariffs per night:
Forfait 2 personnes + emplacement + 1 Voiture…..11€
Forfait 1 personne + emplacement + 1 Voiture ….8€
Supplément branchement électrique….3€
Personne adulte supplémentaire….4€
Enfant supplémentaire 3 à 12 ans…. 2,5€ (gratuit pour les moins de 3 ans)
Par personne pour les groupes de plus de 10 personnes….3€
Services vidange & eau pour camping car…..5€
Visiteur…..1,5€
Animal…..1,5€
Voiture supplémentaire….2,5€
Taxe de séjour par personne de plus de 12 ans….0,22€
Camping municipal de la Grande Forêt
Thierry Lombardi
Camp site manager and also responsible for the sports centre
Mobile : +33 (0)6 86 54 34 60